Somnium
We can create and change dreams and thoughts into reality, is there a greater power?
Everyone has inside the power of creation, the power to turn a dream into reality, the power to make beautiful and coloured the world.
In this website you can see my handmade works, some of them in 1/12 or 1/72 scale. Most of them are made of polymer clay, others of wood, fabric, dried plants, paper and much more.
Have a good journey trough the hearth of Somnium!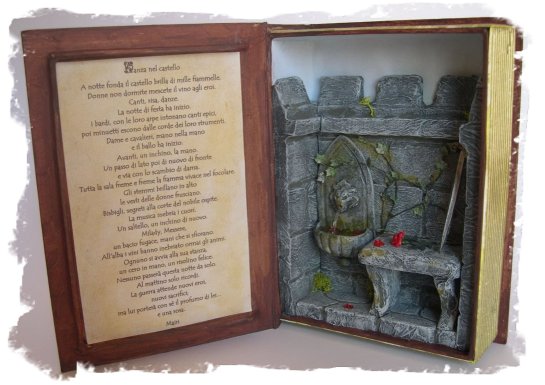 Back

Next